Forging Shaft product profile
Facts About Forging :The Open Die Forging Process The Seamless Rolled Ring Forging Process.
Forging Advantages:Part Integrity Part Flexibility Economic Advantages Comparative Analysis
Facts About Forging shaft
When buyers must select aprocess and supplier for the production of an important metal part, they face an enormousarray of possible alternatives. A great many metal working processes are nowav ailable, each of feringau niqueset of capabilities, costs and advantages. The forging process is ideally suited to many part applications, however some buyers may be un aware of the exclusive benefits available only from this ancient form of metal forming. In fact, forging is often the optimum process, in terms of both part quality and cost-efficiency-especially for applications that require maximum part strength, special sizes orcritical performance specifications.
There are several for ging processes available, including impression or closed die, coldforging, and extrusion. However,here we will discuss indetail the methods, application and comparative benefits of the open die and seam less rolled ring forging processes. We invite you to consider this information when selecting the optimum process for the production of your metal parts.
Forging Shaft Product Specification
Customized according to customer's drawings, including various shapes, such as step shaft, crankshaft, wind power shaft, eccentric shaft, etc.
Materials:Carbon steel, alloy steel, stainless steel, duplex stainless steel.
Standard:ASTM, AISI, ASME, DIN, EN, AS, GB.
Processing range:Outer diameter Max1400mm, length Max18000mm.
Main processes:Forging, heat treatment, machining
Main tests:Chemical composition, mechanical properties, PT, UT, MT, hardness, size, roughness.
The shaft is used in the following industries:Mmetallurgical machinery, mining machinery and other gearboxes, wind turbine main shafts, steam turbine main shafts, marine shafts, etc.
Processes include:Forging, heat treatment, machining, etc.
Special material shaft:We have many different materials experience, including carbon steel, alloy steel, stainless steel and various special materials.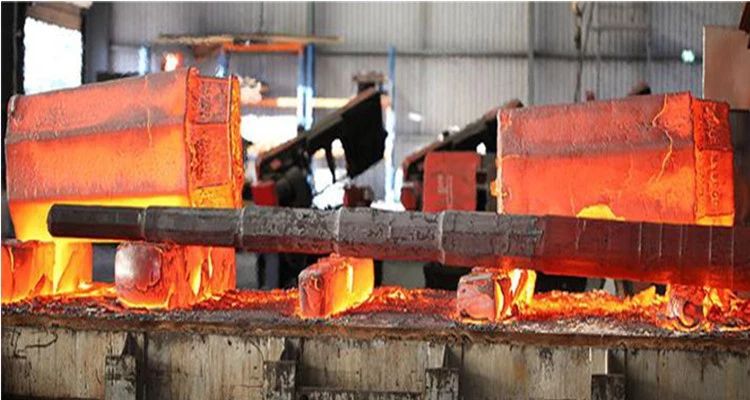 Forging Shaft Forging Processing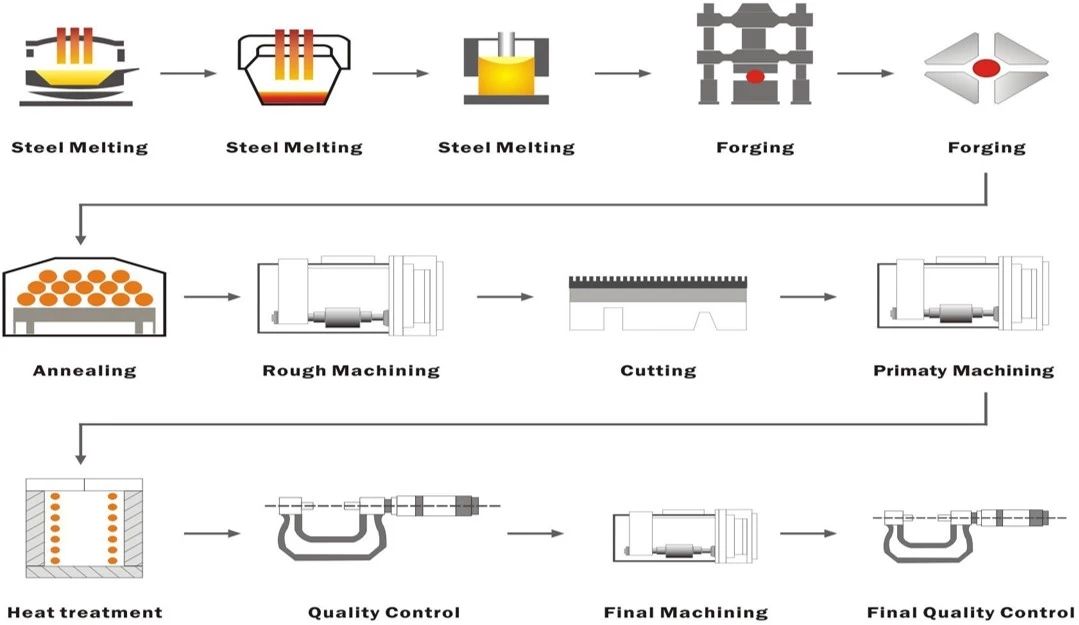 Forging Shaft Photos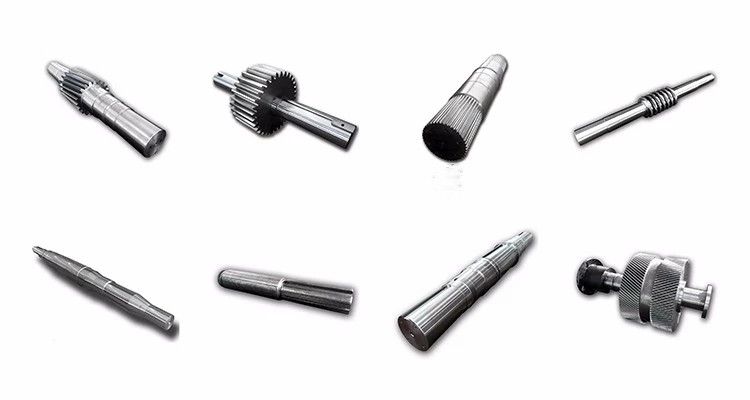 Forging Shaft Packaging