2BV series water ring vacuum pump product profile
2BV series water ring vacuum pump for air and water vapour pressure to breathe, 33mbar absolute pressure (97%), vacuum pump suction pressure when in 80mbar below the condition, long-term work connected with protecting tube cavitation erosion of pump injector, i.e., protecting atmosphere, inspiratory pressure can reach 10mbar, injector pump can be directly mounted in a compressor, the pressure, to 0.26 MPa (maximum absolute pressure).
2BV series water ring vacuum pump as a new generation energy-saving products, and the excellent performance and numerous advantages will be fully replace with same properties of SK, 2SK series water ring vacuum pumps and W, WY, WL series reciprocating vacuum pump.
Mechanical seal uses imported products, Seals can use viton or PTFE.
2BV series water ring vacuum pump performance parameters
| | | | | |
| --- | --- | --- | --- | --- |
| Model | Power (kw) | Max Vacuum | Capacity (m³/min) | Weight (kg) |
| 2BV2 060 | 0.81 | 33hpa | 0.45 | 31 |
| 2BV2 061 | 1.45 | | 0.86 | 35 |
| 2BV2 070 | 2.35 | | 1.33 | 56 |
| 2BV2 071 | 3.85 | | 1.83 | 65 |
| 2BV5 110 | 4 | | 2.75 | 103 |
| 2BV5 111 | 5.5 | | 3.83 | 117 |
| 2BV5 121 | 7.5 | | 4.66 | 149 |
| 2BV5 131 | 11 | | 6.66 | 205 |
| 2BV5 161 | 15 | | 8.33 | 331 |
| 2BV6 110 | 4 | | 2.75 | 153 |
| 2BV6 111 | 5.5 | | 3.83 | 208 |
| 2BV6 121 | 7.5 | | 4.66 | 240 |
| 2BV6 131 | 11 | | 6.66 | 320 |
| 2BV6 161 | 15 | | 8.33 | 446 |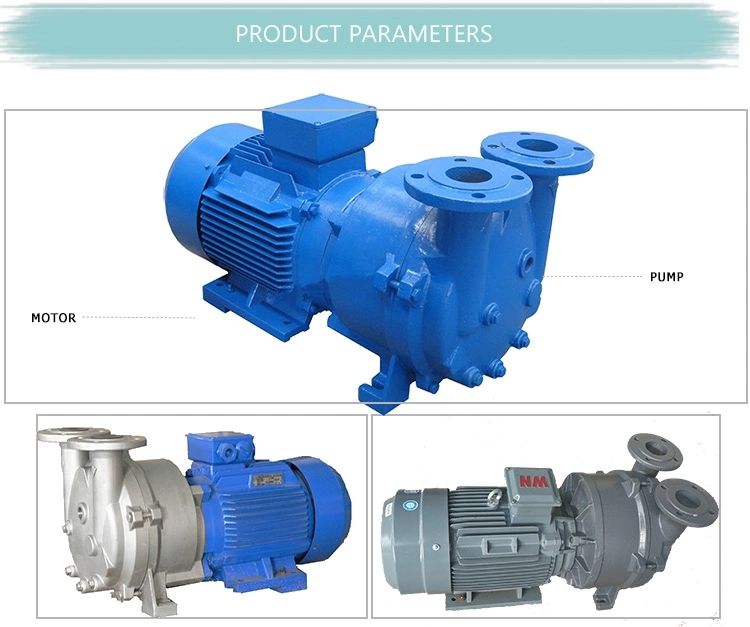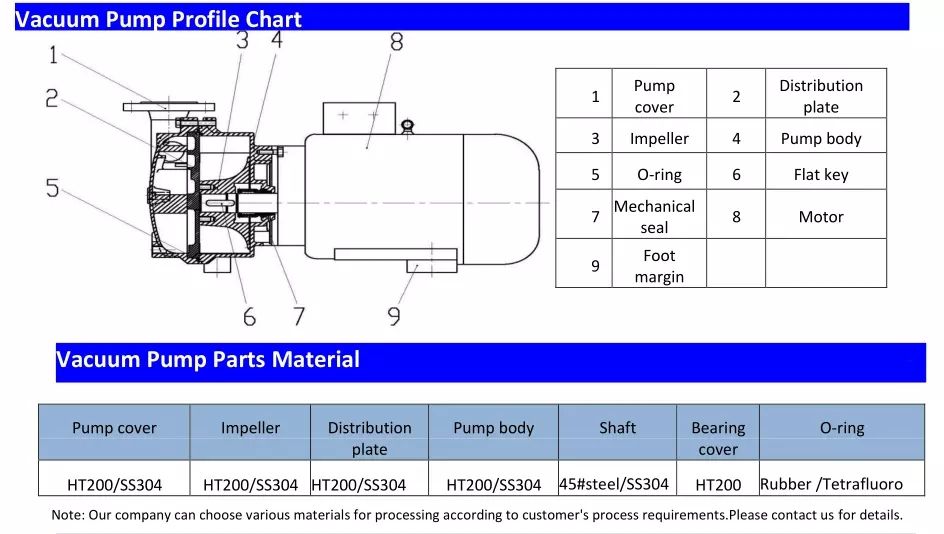 2BV series water ring vacuum pump Display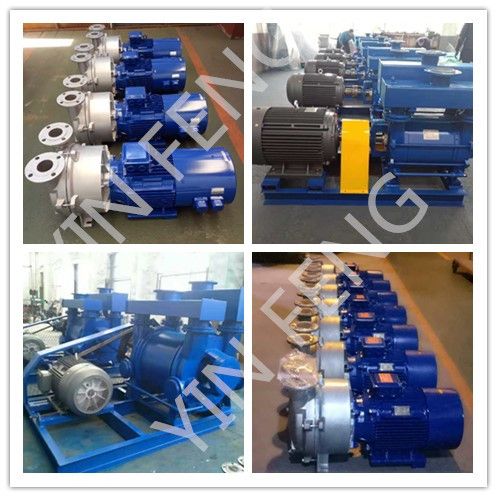 2BV series water ring vacuum pump Packaging