High Chrome Hammer Product Description
The alloy steel material that be crushed by hammer crusher is a tremendous difference. The crusher has different forms and hammers. In the condition of crush hard and tough material such as iron raw, Our high Cr bimetal hammer could bear the cutting from the material but easy be come off or break for the hammer's toughness property is not good. Though the toughness of supper Mn steel is higher but the wear resistant property is not enough. So hammer and blow bar made from high Mn imbedding cemented carbide is the best choice.
The High Mn imbedding cemented carbide hammer(Inlaid Alloy Hammer / alloy hammer/hammer mill) product made by our company use the wear resistant bar made from higher content nano-sized tungsten carbide and titanium carbide. The Rockwell hardness of wear resistant bar is 80HRA~90HRA. We will make the hammer's matrix with high Mn or super high Mn according to the complexity of hammer mill. We make sure of the 100% metallurgical bonding of the alloy steel material bar surface and matrix by the method of blowing argon at bottom of furnace, diversified qualitative change, diversified inoculation, and appropriate casting, smelting, heat treating.These processing measure increase the combination property of the High Mn imbedding cemented carbide products made by our company. This kind of alloy steel material hammer is widely used in hammer mill.
High Chrome Hammer Main Features
1 Wear parts are with accurate sizes and suit the crusher well.

2 We will be resposible for the products' qaulity across the entire product lifecycle.
3 High qulity, long liftetime.
4 Customized products are available.
High Chrome Hammer Product Category
We can supply or OEM according to your crusher parts drawing of these famous brand, metso, sandivik,
Hazmaq, Terex,Mcclosky, SBM, Zenith, Liming, etc.
Cone Crusher

GP100/GP100S/GP200/GP200S/GP300/GP300S/GP500/GP500S/GP550/GP11

HP100/HP200/HP300/HP400/HP500/HP700/HP800/HP3/HP4/HP5/HP6

Jaw Crusher

C63/C80/C96/C100/C106/C110/C125/C140/C145/C160/C200/C3055

VSI

B6150/B7150/B9100

Cone Crusher

CH420/CH430/CH440/CH660/CH870/CH880/CS420/CS430/CS440/CS660

Jaw Crusher

CJ408/CJ409/CJ411/CJ612/CJ613/CJ615/CJ815

VSI

CV117/CV118/CV129/CV217/CV219/CV211

High Chrome Hammer Photos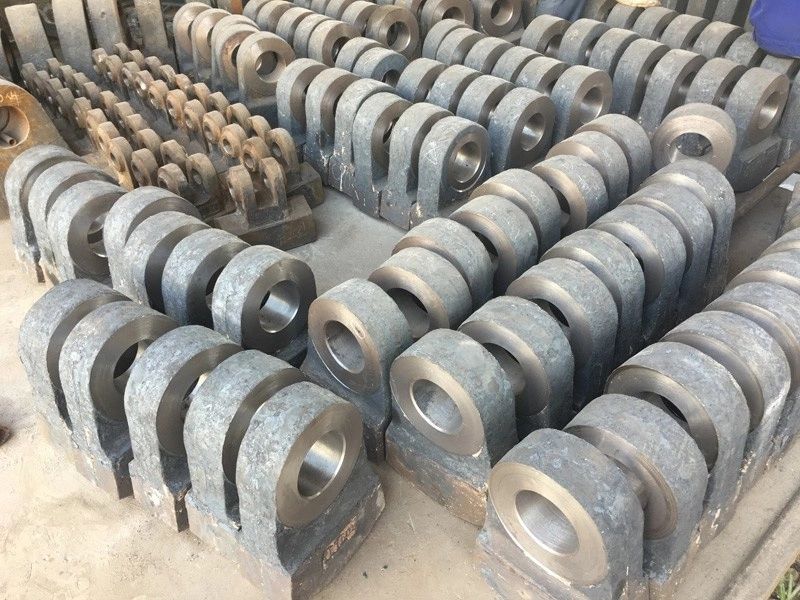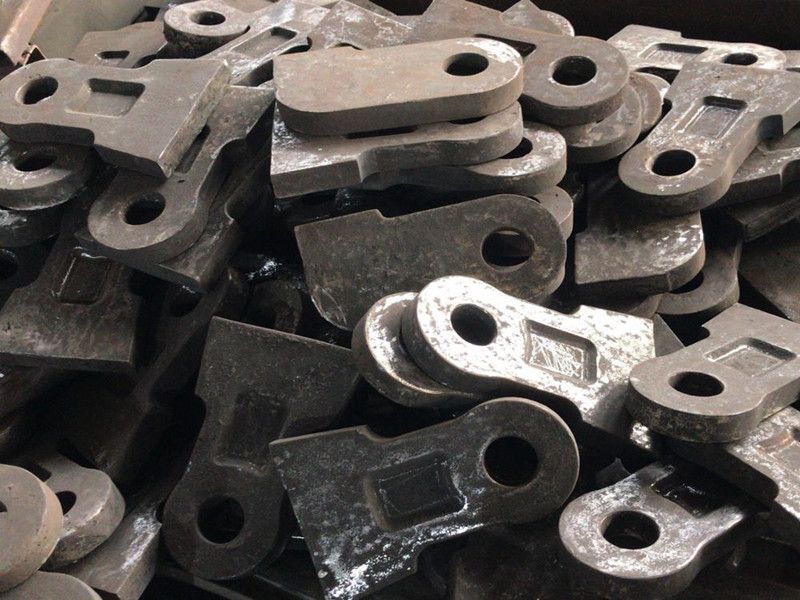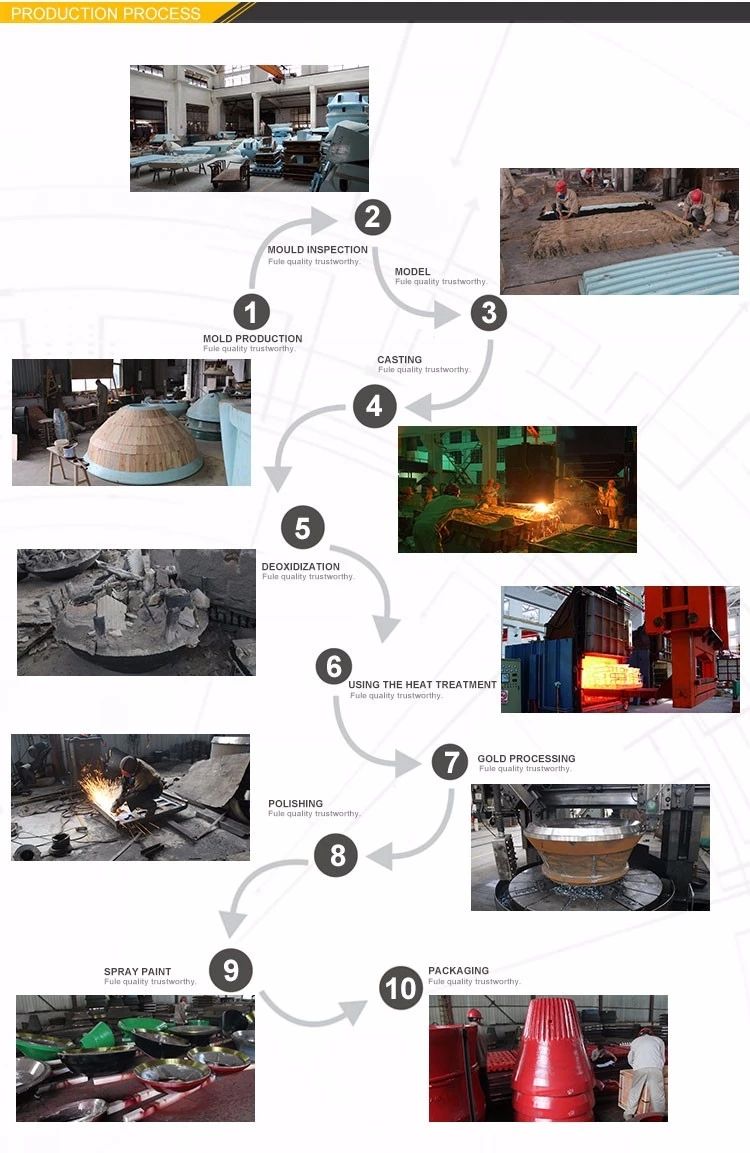 FAQ
1.Q: What kinds of products do you offer?
A: We provided parts are mainly related to your plant machine. It ranges from all the types of
Crusher spare parts, machining spare parts and other customized spare parts.
2. Q: What kind of materials are you familiar with?
A: We are Professional in High Manganese Steel.Other Customized material is also available.
3. Q: What information do we need to provide to you in order to confirm our parts order?
A: We work with technical drawings for any non-standard products. If the order is for standard parts,
you only have to provide us with the part number so we may define the parts of the order.
4 Q: If your product has inferior quality or quality problem after we use them what happens next?
A: First of all, you have to provide us photos of the problem part and also provide photos of the machine,
so we can see how the part was installed and gather other necessary information to define the root
cause of the problem.
If it is indeed a quality problem of the product itself, we would offer compensation to you and also
figure out solutions to avoid this quality problem in the future. If the problem is caused by clients,
we only provide the technical suggestions to our client to avoid same problems.
5. Q: Except for your products, do you offer some other services or new business opportunities?
A: Yes, we provide lots of service to you as you can see on our service.FuLe Mining Machinery has
lot of new ideas for working with you and keeping your business moving forward.