Application

coal,mine,quarry,cement,harbor,steel,power,crusher,screen industry

Shell Material

Carbon steel, stainless steel,nylon,plastic,ceramic,hdpe, uhmw-pe

Roller Type

Carrying,Impact,Return,Friction,Tapered,Guide,Spiral,Comb and so on

Surface Treatment

carbon steel, Rubber ring, nylon etc

Usage

Used in coal,mine,steel,cement,harbor,crusher heavy industry

Advantage

1. Low vibration, low noise

2.Reduced power consumption (to start and run the conveyor)

3.Min 30,000 hours standard life time

4. effectively prevent impurities, water, air, the erosion of the inner roller.

5. widely used in the outdoor dust is bigger, high corrosive environment, such as mines, power plants,

steel mills, stones factory, cement, coal washing, salt factories, soda,

fertilizer plants, docks ect.

6. Reduce stress both avoid scattered material on the edge of the

conveyor belt

7. avoiding to correct the action of running deviation of belt conveyor




standard set of tests

Load capacity tests

Wear tests

Sealing against dust and water tests

Start and run resistance tests



About roller,we can make gravity conveyor roller,steel conveyor roller,driving roller,light middle duty conveyor roller,o-belt tapered sleeve roller,gravity tapered roller,polymer sprocket roller and so on.More details,please contact us.
The Trough Idler Set Main Features
1) Solid design, suitable for heavy lifting.
2) The bearing housing and steel tube are assembled and welded with a concentric automatic.
3) Cutting of the steel tube and bearing is performed with the use of a digital auto device/machine/equipment..
4) The bearing end is constructed to ensure that the roller shaft and bearing can be firmly connected.
5) Fabrication of the roller is effected by an auto device and 100% tested for its concentricity.
6) Roller and supporting components/materials are manufactured to DIN/ AFNOR/ FEM/ ASTM/ CEMA standard.
7) The casing is manufactured with highly composite, anti corrosive alloy.
8) The roller is lubricated and free from maintenance.
9) Woring life expectancy is up to 30,000 hours or more, depending on usage.
10)Vacuum sealed which has withstood anti water, salt, snuff, sandstone and dust proof experiments
The Trough Idler Set Detailed Images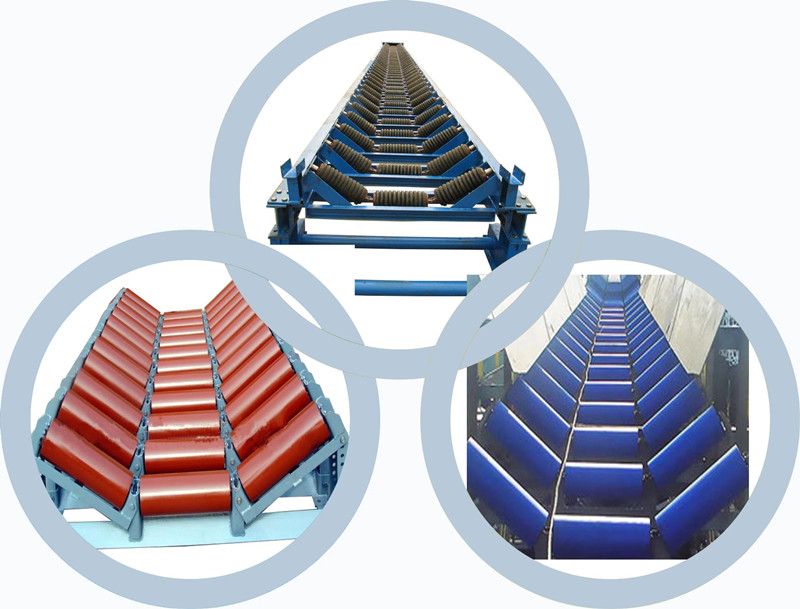 The Trough Idler Set Packaging